Why do we always put off drilling the props until the last minute...well, only one way to fix that, do it now!
Step #1 attach drill guide to prop and align so holes will be oriented in your preferred manner.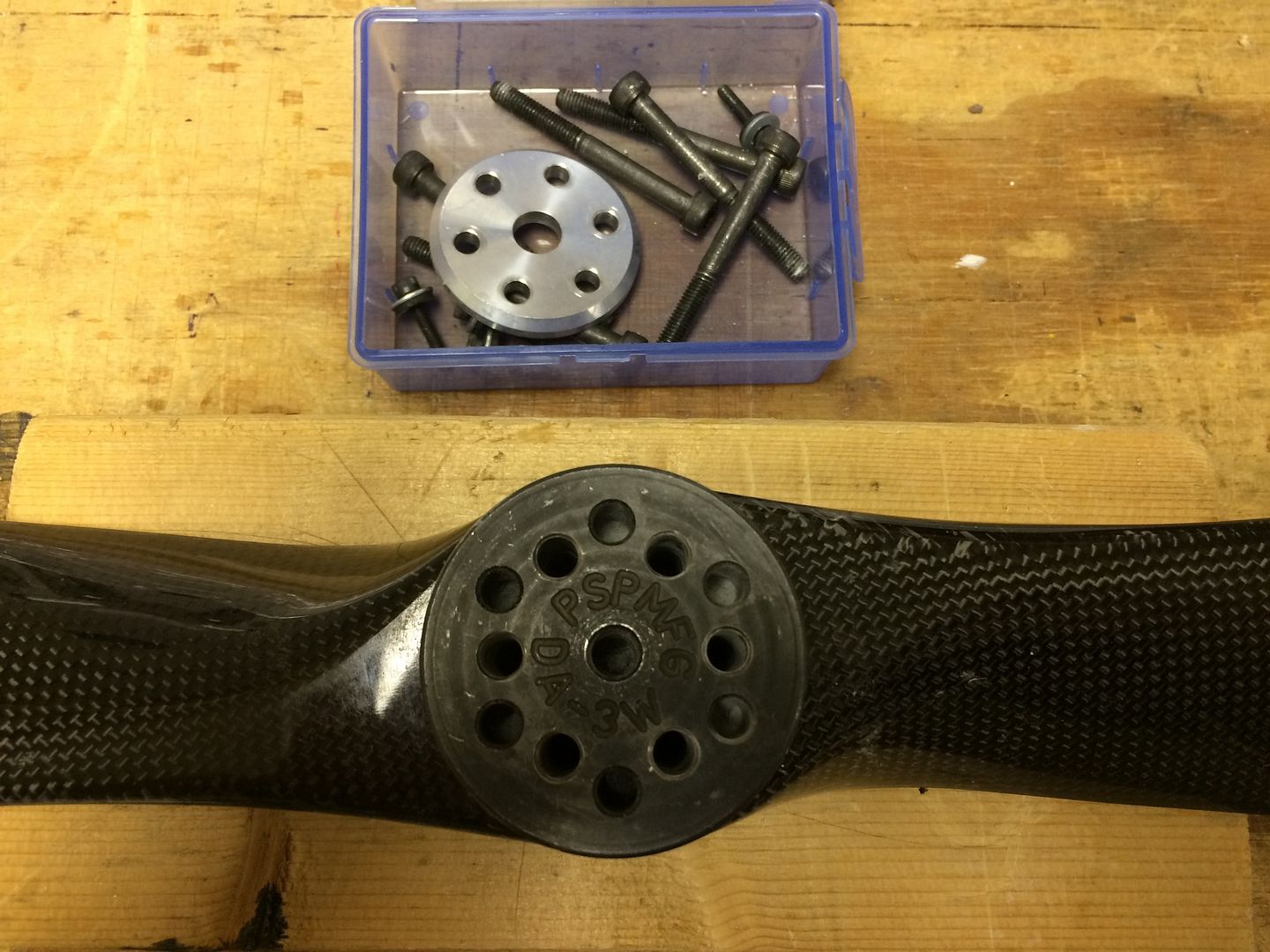 Step #2 don't use DA-150 pattern when drilling DA-100 prop...okay, got that done...twice...and no mistakes!
Now on to a DA-150 prop...shop vacuum is held near drill bit to collect the carbon fiber shavings.