I have used with success the system we developed with Larry to be able to launch our motorized sailplanes without the need to taxi on main gear for sls or FES or to use a dolly when you don't have the ground clearance.
the advantage of the bungee is to be able to give you air speed quickly (safe for ailerons authority), so no mishaps on take off or burning 25% of the pack trying to take off (been there with my DG800 and SLS)
Second advantage you know where you are heading, I had more than couple time my glider wondering left or right depending on the terrain roughness or the wind direction, not pretty not comfortable.
Last and probably most important, our system doesn't have ANY line on the back of the hook on the sailplane that will potentially wrap around the tail and create a catastrophe!!! It is common with pedal released type of bungee, not with this one!
We have use this system with a 28lb 6m ventus and my 28 lb 7.5m ASW22 without issues, I would say that 30LB airframe is no issues with this system
I am convinced and I have convinced many during demo that is the safest way to take off especially when you are alone, letting you practice with your sailplane between aerotow. Again, the more we flying the better is our skills. Fly fly fly!
I have been ask by couple people to build them a bungee like mine, and I would do it with pleasure, but I need at least 6-10 peoples interested in order to buy the rubber at a ok price
The system would come rigged ready to use, Stakes, bungee (doubled), quick release and reel to store it.
Here are couple videos to show you the principles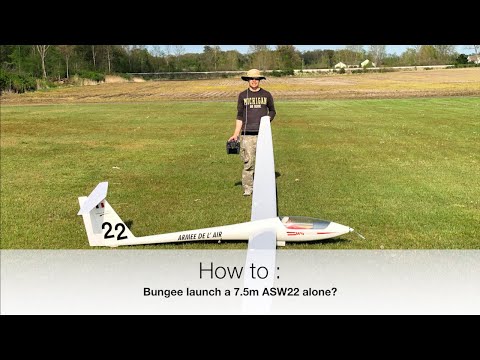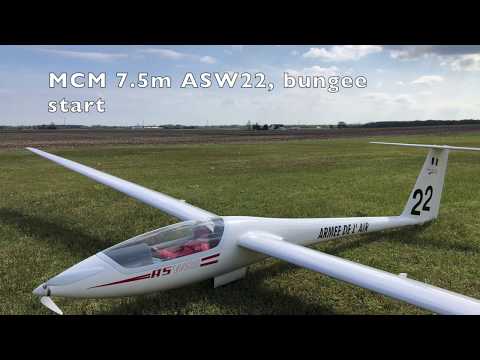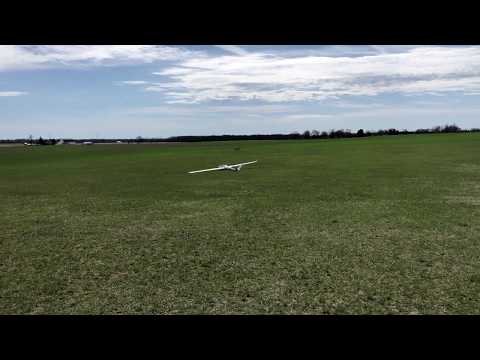 See you soon