Our little cabin and carport served many years as shelter and shade from the elements, but did not offer much help for storing assembled aircraft overnight during events.
For several years, we have planned on building a new structure to replace these aging ones. After a number of false starts, things finally came together early this spring. Those attending the Cumberland Spring Soar for Fun got to see the beginning excavation work.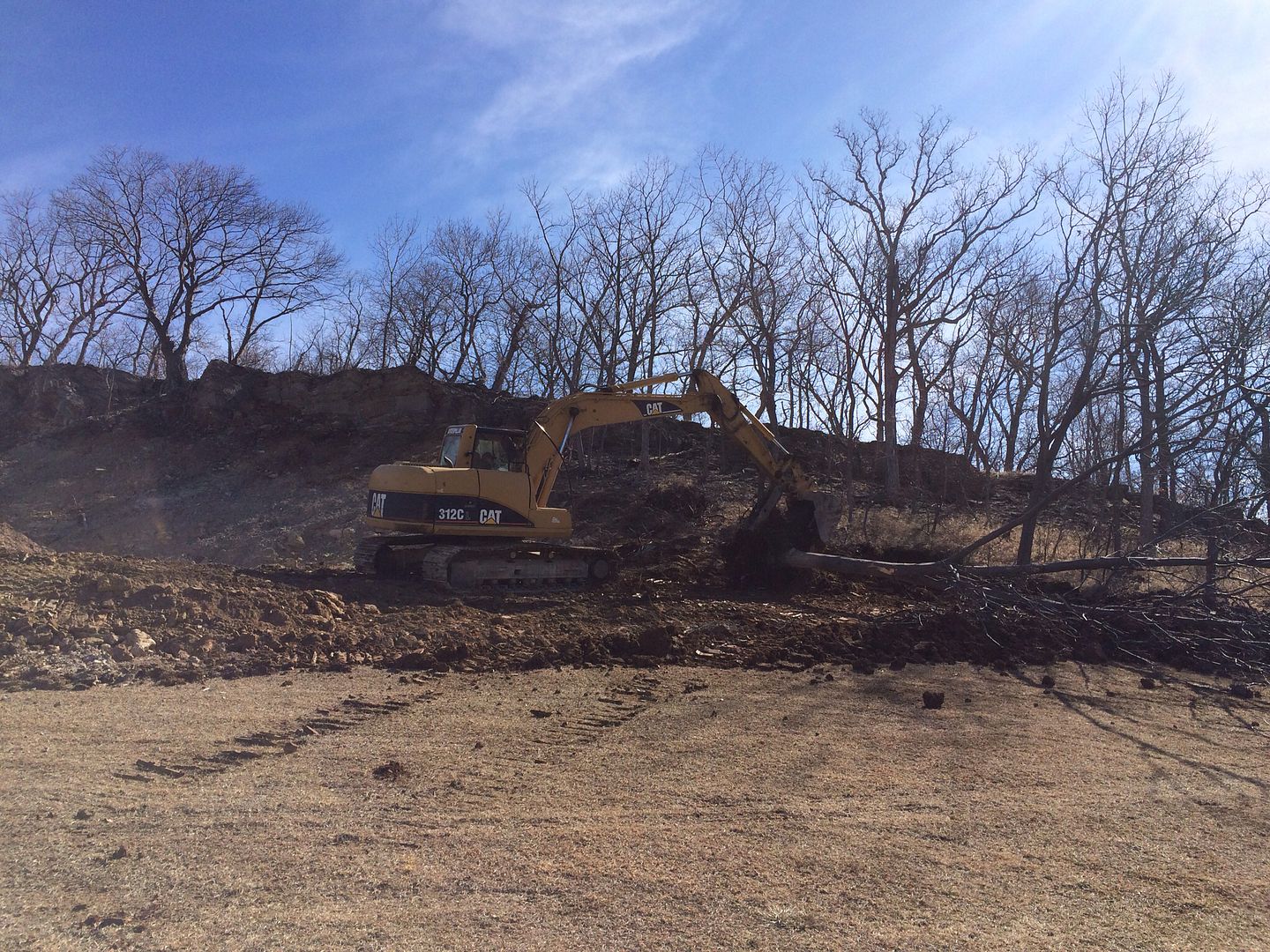 I visited the field this evening to check on the progress of the final landscaping. Gravel for he driveways on each side of the building have been completed along with the driveway behind the building.